Scheflow Engineers, A Professional Corporation, was first organized in 1967 as Everett Scheflow Engineers to provide civil and sanitary engineering services for municipal and private clients. In 1993, the Company reorganized to its present name. The Company has always been located in Elgin, Illinois. The Firm provides a complete range of in-house services within these fields of engineering and, in addition, regularly provides structural, electrical engineering,
architectural, environmental and surveying services.
The Company is currently the Village Engineer for the Village of Greenwood, Illinois and the City Engineer for the City of Genoa, Illinois. Duties as the appointed engineer include:
A) Advising municipalities on engineering and planning matters.
B) Reviewing plans for residential, commercial and industrial developments within the
municipalities and making recommendations. Providing field inspection services during
the installation of the public improvements.
C) Complete engineering services for various public improvements.
In addition to these municipalities Scheflow Engineers has provided engineering services to the City of Elgin, the Village of West Dundee, the Village of Prairie Grove, the Fox River Water
Reclamation District and other communities.
The Firm also provides engineering services to businesses, industries and land developers. Industrial clients have included Safety-Kleen Corporation, Custom Aluminum Products, Sherman Hospital, Centerville Properties, O & S Development and Elgin Die Mold. These services include industrial wastewater treatment and site development.
Also, a number of residential and commercial subdivisions designed by Scheflow Engineers are located in Crystal Lake, Cary, Huntley, Streamwood, Hampshire, McHenry, Lake and Kane Counties and Elkhorn, Wisconsin.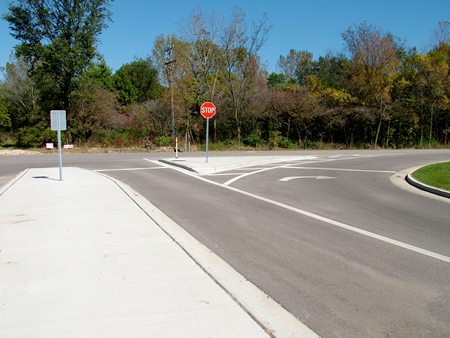 Illinois Route 72 and Heritage Trail Intersection
Entrance to New Riverbend Subdivision
Genoa, Illinois